Mock Interview (Application Nation Members ONLY)
$1,000.00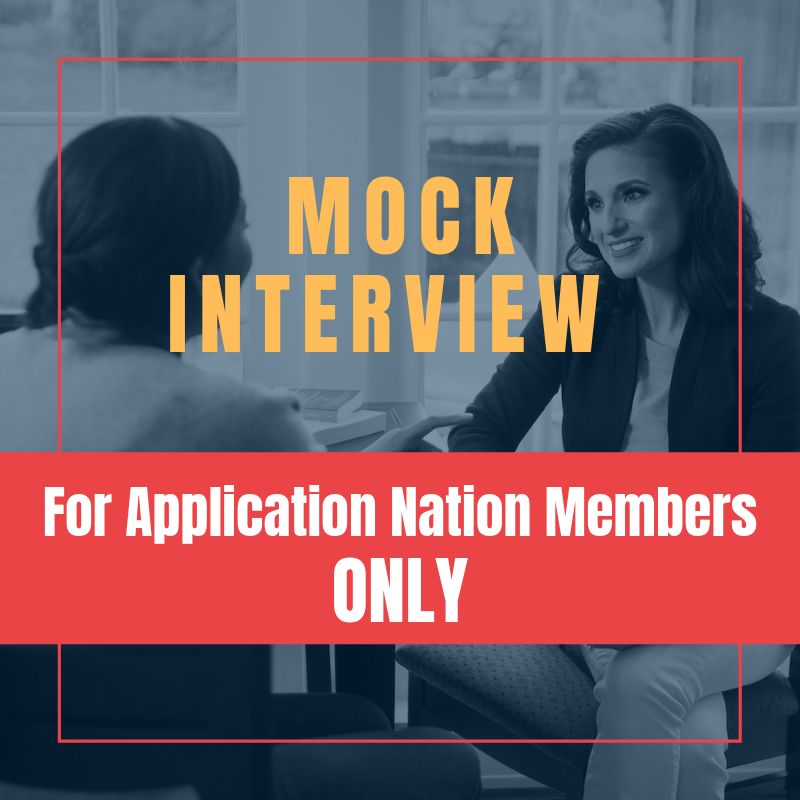 **NOTE: We are offering mock interviews for Application Nation - Class of 2024 members only.**
During this one-hour, recorded Zoom video call, Sara Harberson will conduct an interview as if the student is interviewing for a college. Sara will spend 45 minutes interviewing and 15 minutes providing feedback on what worked, what to avoid, how to make the best impression on an interviewer. After the session, we will provide a link to the call recording.
Please note: While some colleges (small liberal arts colleges and Wake Forest University) offer interviews over the summer which need to be scheduled by the student, most will be contacted once a student applies in the fall and early winter.
Mock interviews will take place on a first-come, first-served basis and are dependent on the student and interviewer's availability.